Message from Munize manzur
---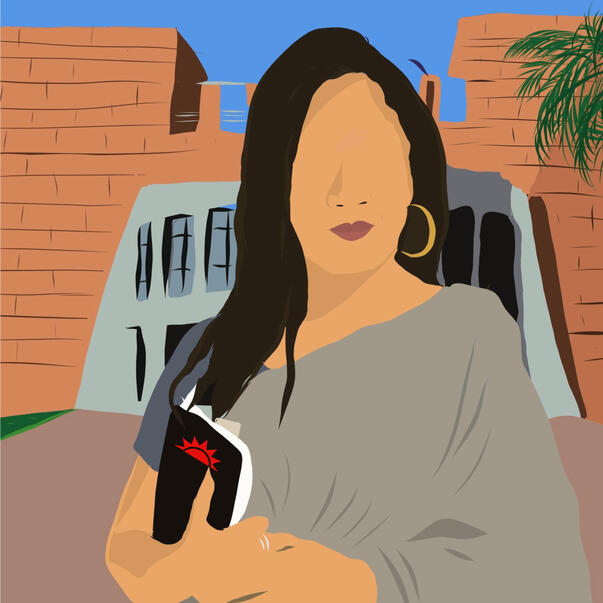 "The childhood shows the man,
As morning shows the day." -- (John Milton)

With a nod to Milton's words, I'm delighted to add: And 'The Morning Sun' shows the Beamer's way.

This is the first edition of our Middle School (Class VII and Class VIII) Online Newsletter, conceptualised and duly brought to life by our promising writers during their online ECA club. The interesting combination of news, articles, art work, cartoons and memes is a visual celebration of each Beamer's unique creative ability. There are honest reviews on movies and music; introspective articles on the internet and online learning; and an intriguing fictional piece – something for every type of reader.

Heartfelt thanks to editors Sejal Rahman and Abraz Haque for their patience and diligence in guiding our young writers. They have ably managed to put together an entertaining read.

I look forward to more from this dynamic team of writers and editors!

Sincerely,
Munize Manzur
Image Sources: Drawn by Fayizah Zahara Rahman (Class XII)
Online classes: good or bad?
Ayesha Humayra ahmed
---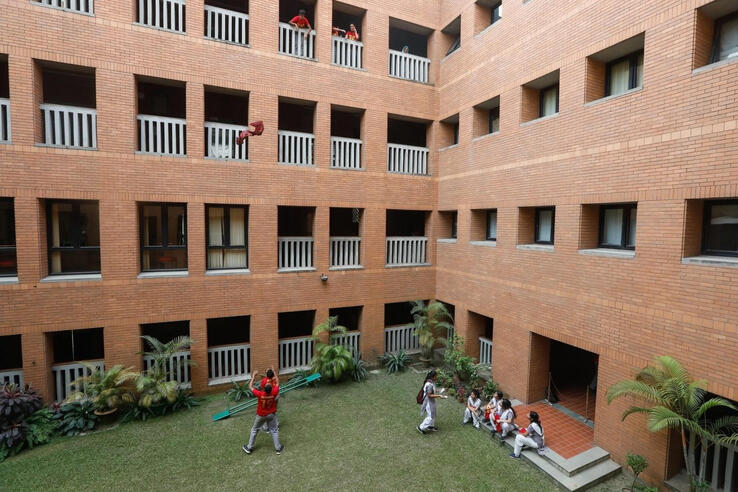 When the coronavirus pandemic started, thousands of people were infected. People could not possibly keep schools open during this crisis, so a new mode of learning - online classes– has been adopted. This new method of teaching has its benefits, as well as its faults. So, is it effective? Or can it be considered a poor investment of our time?

One of the most useful things about distanced learning is that they can be recorded. Consequently, even if someone misses their class, they can still review recording. Comfort is another advantage. The environment at home is usually more congenial than at school, so it may be easier to pay attention. By attending these classes, we get more experienced with technology. Knowledge and experience in anything is good for you, and it might help in the future too.

However, not everything is good about these classes. Students need the resources for it, like a suitable device, and a good Wi-Fi connection. Many people miss classes because of issues with internet connectivity. Next, staring at a screen continuously for such a long time everyday can harmful. Another problem is the tendency to either cheat or procrastinate in some children. With Google in front of them, it is very easy to cheat; and since teachers cannot supervise directly, students tend to delay their work with no-one to urge them. Lastly, with a computer in front of you, it is very easy to get distracted, especially during classes students may perceive as mundane.

All in all, virtual classes have both virtues and drawbacks. However, its disadvantages overweigh the benefits, and in my opinion, it is not the best method of teaching. Although it may be effective and important during this crisis, face-to-face classes are undoubtedly better, and hopefully we will revert to it later.
ALBUM REVIEV: 'UNGODLY HOUR' BY CHLOE x HALLE
Atreyee Ahsan
---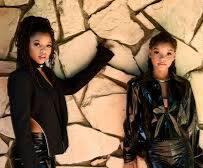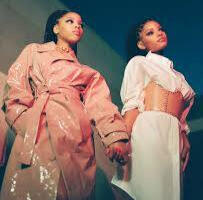 R&B sister duo Chloe and Halle Bailley have made a mark in the music industry ever since they released their debut album "The Kids are Alright". With their sophomore album, they have created a whole new persona, while staying true to their reputation of always producing outstanding music. When I first listened to the album, I truly felt things that I had not felt towards any song before, and I'm still in shock. Each track is completely different from the other and talks about things that the two sisters have previously never sung about in their light-hearted debut album. There are upbeat bops such as "Ungodly Hour", "Busy Boy", "Do it", along with more emotional and slow tracks such as "Wonder What She Thinks of Me". My personal favourites are some of the more relaxed songs, such as "Lonely" - one of my top 3 - "ROYL" and "Tipsy". The 54-second-long transition track "Overwhelmed" knocked the breath out of me and kept me wanting for more. Chloe and Halle manage to deliver killer vocals in all 13 tracks with perfect harmonization as always. Chloe's strong, rustic voice perfectly complements Halle's haunting and soft vocals. Not only did the duo manage to amaze us with their singing in every track, they also co-wrote all 13 songs and produced 10 of them. The production quality is incomparable. All the tracks have absolutely amazing beats with a beautiful melody. Even though R&B is an immensely versatile genre, Chloe and Halle still managed to produce an album that is as unique as it can be. I immediately became hooked to every single song on this album after my first listen. This project truly deserves all the accolades out there. It is definitely one of my favourite albums of the year. If you haven't listened to Chloe and Halle before, I promise you won't regret checking out their music. Even though the album is titled "Ungodly Hour" it truly was a heavenly experience listening to it.
Nearly quarter of Bangladesh under
water, death toll rising
More than 200 lives have been claimed because of the floods